Mint, Finovera, and Personal Capital are all free money management apps used to help you manage your money but they go about it in different ways.  In order to properly manage your finances, you will want to use all of them.  Here's why.
Both Mint, Finovera, and Personal Capital will login into your accounts and pull your data in one central place but the information is displayed very differently.
Mint is more of a book keeping website where it combines all your information into a ledger. You can categorize and track your expenses and maintain your predefined budget. Mint is probably the best budget management services out there today.
Mint use to offer a Mint Bill Paying service but that was discontinued in 2018.
Finovera is a free bill paying service designed to help me manage my finances better by organizing all my online bills and financial accounts in one place. Finovera will download all my monthly bills, analyze them, and give me the opportunity to easily pay them through their website or app.
Finovera also will download my monthly statement and store it on their website in PDF format. It will go back and try to download 12 months of statements if they are available. For me, this was a critical step in my going paperless project and allowed me to stop all those monthly bills from coming to my house. It also saves the companies a lot of money in paper and mailing costs each month.
Personal Capital is a Robo-Advisor will analyze by investments and show me if I am correctly balanced, show me charts of my investments, and help me with retirement. It has many other features but think of it as financial planning tool to make your life better tomorrow (Mint and Finovera are financial tools for your money today).
All 3 tools are critical for getting your money working for you and should be tools you are using to manage your money today. Lets dig into the details.
Mint
Mint is the king of budgeting software and the best way to get your spending under control. It will show you in black and white exactly where your money went.
It is simple to use. Really simple! You just need to add your accounts and it will do the rest. It will pull your data into a ledger format and automatically categorize your spending. It is not 100% correct in automatically categorizing your expenses but in my experience, probably close to 99% correct.
The categories are fantastic for showing you how much money you spent in Starbucks or McDonalds for the month. It will add up all your spending in these categories and show you spending by category month over month.
It will also tell you're your credit score and how much you are wasting in fee's and interest. It will monitor your investments and show you your net worth.
Mint is all about budgeting and helping you control your spending.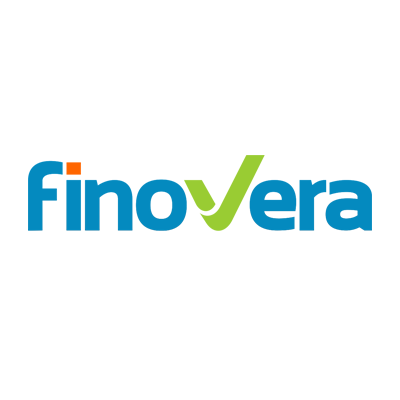 Finovera
Finovera is similar to Mint. It will collect your monthly bills and show you how much you spent on your cell phone or credit cards bills, but it will not break down your spending into categories.
Instead, it will show you your spending over a 12 month window. If you want to see if your water or electric bill is out of whack with past months, Finovera will show it to you.
The area where Finovera excels is in bill payment and bill management. It will let you know when your bills are due, how much you need to pay, and let you know if you have enough money in your bank account to pay them.
It can automatically pay the bills for you, or let you do it, anyway you like. There is also a nice little calendar feature showing you when each bill is due and it will send you reminders so you never will forget to pay something, avoiding those expensive late charges.
Paperless Benefits
One of the unique features with Finovera is its ability to automatically download your statements every month. I was able to go completely paperless with Finovera by using them to download all my monthly bill statements (going back 12 months).
Since I use my bank to pay my bills, this was the main purpose for me. I am now completely paperless.
They also allow me to scan and upload statements and other documents so I can keep everything well organize, secured, and all in one place.
Finovera is all about bill payments and bill management.
Personal Capital
For anyone with investments, I also recommend Personal Capital. Personal Capital is a free services that allows you to track and manage your investment and retirement accounts.
Personal Capital's free services provides a Robo-Advisor in their online tools. This just means they apply automated, algorithm-driven financial planning advice. They also will provide free and paid advice, and manage your money for you if you want.
Personal Capital is a fiduciary so you can feel safe knowing they will always have your best interest in mind.
Even if you just have a 401K, you need to make sure you are managing your accounts properly. Personal Capital will make sure you are well balanced and able to weather the ups and downs of the market and provide greater returns in the long run then just sticking with a few limited funds.
I started using Personal Capital and learned my retirement accounts were performing terribly. After reading a bit about how to invest, I moved all my money around and in the past 3 years, I have been averaging over 15%. This past year when the S&P 500 finished the year at -5%, I was over 5%. I credit Personal Capital for giving me the tools to know what funds are performing well and how best to keep things balanced to weather the volatile market we find ourselves in today.
Conclusion
These are all very different approaches to managing your finances. Mint will provide a fantastic accounting of your spending and budgeting, Finovera collect your statements and pay your bills quickly and easily, and Personal Capital will manage your investments. All this for FREE!
For anyone with their own business, I also recommend ShoeBoxed. Shoeboxed is a website that will collect your receipts and help you manage your expenses. These could be medical, business, or just regular house expenses. This is critical to help you save money at tax time and will be a life saver during an IRA audit.
All these services appear to be very secure and trustworthy of your private data. They provide the highest bank level security available. There is no way to guarantee they will never be broken into so you need to take common best practices in securing your information.
Basically, make sure all your accounts have a unique ID and PW and that those credentials are rotated regularly. Do not access these sites while on a public network and keep your computer secure by following normal security best practices.
What free money management apps do you use to help manage your finances?  Leave it in the comment section below and don't forget to sign up for the email list to get notified when I release new articles.