So you have a new laptop and are ready to take it to school? Are you sure you have the right stuff to get you through a whole day of classes? Here is a list of the best laptop accessories for students to make sure you are ready for the semester.
A lot depends on your laptop and what accessories are built in to it. The more that is build in, the less you will need to carry. For example, most laptops now come with a web camera so I will not need to include that in the list below.
Sorry to say, most laptops do not come with dual monitors so my list will include a secondary, portable monitor to take to school. If you have an iPad, you can use it as a second monitor in the dorm or office and save some money since it will have a duel purpose.
Another question will depend on how light weight you want to be. When I travel for 10 days, I take everything with me. When I travel for the day or a few hours, I travel very light. The below list I will note what items are core to have with me all the time and what are better for longer trips.
Best Laptop Accessories for Students
Laptop Basic Components
I consider the basic features to have on a laptop and will not make the list below. Some of the items on this list are completely personal and stuff I prefer. Of the list below, the secondary screen is the only thing I don't have and not likely to get. I prefer to travel very light and it doesn't fit my needs. I can see it being very useful for anyone traveling to an office every day and having the space for one.
My current laptops have all these features and I highly recommend both of them. I have complete reviews on both the HP Elitebook 840 and HP Elitebook 2760 on both if you want to read but lets assume you have the basic components and are ready to go.
Touch Screen
The first thing I like to have is a touch screen. I tend to use the laptop everywhere and having a touch screen is a great extra feature when I cannot setup a regular mouse. Sometimes the track pad 'sticks' a little and scrolling isn't as nice as it can be. You Mac users have no idea what I am talking about since the track pad on the MacBook's are incredible!
Light up Keyboard
This goes with my using the laptop everywhere and at all times, day and night. The light up keyboard makes the computer easy to use late at night or early in the morning with lower light levels. To extend on this, I also prefer a nice deep keyboard with a good key movement.
Quality Speakers
I often setup the laptop in the kitchen while I am cooking and I love watching something but with all the noise going on, I often cannot hear the show with the normal laptop speakers you usually get on a laptop. Good quality speakers are hard to find but if you can get some, it is critical for presentations and movie watching.
Great Battery Life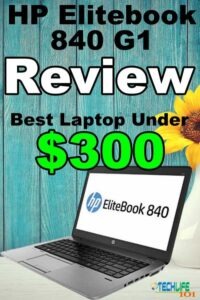 What's the purpose of a laptop that needs to be connected to a wall all the time. Laptops are meant for mobile computing and that means moving it from place to place, outside, and in places far away from power outlets. To extend on the great battery life, I also want the ability to change my battery when one battery is not enough to get through the long day. Maybe even an extension battery.
SSD Drive
SSD drives should be a basic component on all laptops these days. I also recommend at least 250 GB of space and more if you can get it. If you do not have enough space, then instead of buying an external drive, I recommend just upgrading your internal drive to something bigger. It will save you from carrying around something else and protect you from losing or having your drive stolen. Plus, I I recommend keeping your data in the cloud and syncing it on your laptop so you will always have some protection from data loss.
Core Accessory List
This is the core list of things I think everyone laptop owner needs with their laptop. The list is pretty small but if your laptop doesn't make my basic components list, then those items would need to be added in this list.
Earbuds
Don't be that annoying person at Starbucks or McDonald's who plays their device through their speakers and disturbs everyone in the room. Make sure you always have a great set of earbuds ready to plugin. I love them over any form of headphones but this is a personal preference. I find them less intrusive, easier to pack, carry, and wear. Personally, I also think the sound on a good pair excellent and very affordable.
I love the Sony brand and they last a very long time and have excellent sound quality. I always keep a few around so I always have something near.
Stickers
I like to show my personality on my laptop. Having a bunch of stickers on your laptop tells a lot about you and makes you more interesting. I am very picky with my stickers and usually have the following on every laptop I own.
Mac Apple Logo. I personally prefer the Windows OS over a Mac OS but I like the Apple slogan better. I think differently and relate better to that lifestyle. Since I need to be compatible to the world and many other software packages, I cannot have all the compatibility issues that come with a Mac so I use a sticker and go Windows inside.
Vineyard Vines Whale. I love the motto of Vineyard Vines "Every day should be this good". I am a big time preppy and fit into their culture so I always have one of their stickers on my computer.
Google. I love all things Google and use most of their products (except MS Office and OneDrive). Because of this, I usually have some type of Google sticker (or something equally geeky) on the top. My current stickers are just the Google logo and Chrome Logo on both of my main laptops.
Harry Potter. Since I am a huge Potter fan, I usually have a Harry Potter sticker on my laptop too. I have 4 laptops and only have Harry Potter stickers on 2 so far. I am pretty picky and still searching for one I like and have several great contenders.
High Quality Laptop Bag or Backpack
I am a bag junking and have way more then I want to admit. My main 3 bags are always in rotation and used for different types of trips and purposes. Don't be the person who uses a laptop backpack while wearing a business suit. You need to be professional and your bag needs to match your professional image. As a student, the backpack is the way to go.
Banana Republic Messenger Shoulder Bag
This is my smallest bag and carried my everyday items. I have a laptop sleeve (with laptop, power adapter, and USB mouse), books, and an iPad. I also carry basics like pens, pencils, paper, chap stick, tic-tacs, USB battery with flashlight, tissues, tea, earbuds, cables, and other sort of stuff. This is small, light weight, and very portable.
Computer Backpack
My next bag is my computer backpack with a million little pockets. I take this when I need to go be technical somewhere. I carry all my computer stuff, cables, tools, 2 laptops, disks, and a million other technical stuff used to find and troubleshoot computer systems.
Leather Computer Shoulder Bag
This is my professional looking bag and goes with me when I visit clients. It holds my laptops, papers, iPads, books, and all my business (and some tech) stuff I need when making presentations and running meetings.
Since I carry my laptop in a computer sleeve, it moves easily between each bag. I do keep separate pens, paper, tissues, and other sort of stuff in each bag and I never have to worry about not having the right stuff with me when I travel.
USB Mouse
I use my laptop on a table top about 75% of the time so I carry a small USB mouse with me. Quality is important to me because I depend on it. I prefer the Logitech brand over all the others. I find them dependable and accurate for most tasks.
Compact Power Supply
I really dislike the large and cumbersome power blocks that come with laptops these days and the first thing I always buy (after the mouse) is a new power adapter. I prefer the ones with the transformer build into the plug and the smaller the better. Reviews are key here because it must match your power requirements perfectly. Expect to pay more for a quality one but you will not be sorry. I usually spend about $20 for one so its not a budget breaker.
Cloud Storage and Apps
Being portable means storing your files and apps in the cloud. This is critical if you want to hop between laptop, desktop, and tablet. Having your files in sync and available anywhere makes you mobile and allows you to have a life with your career.
Optional Accessories
If you have room or spend a lot of time on the road, then I recommend also adding the following accessories to your bag. From the list below, the only thing I carry all the time is the USB cable. Its small, light, and very useful to charge a phone while using my computer. My phones are pretty old and the batty needs consent charging but you may not need this which is why I have it in the optional list. Since its so small, feel free to move it up your list.
Headphones with Mic
For you gammers out there, there is no substitute for a good headset when online. If you have the room and can get a portable pair to fit into your travel bag, then go for it. For me, I prefer traveling very light and I keep my headset at home. My Earbuds are a good portable substitute for me.
Portable Monitor
I just learned about these things the other day and I really got excited. I don't own one so I cannot speak for its usability or portability but I loved it and will start looking for a deal somewhere over the holiday sale season. Stay tuned for a review shortly.
This is also possible with an iPad app for around $20. I was able to take advantage of the Black Friday's sales and get this for just $10. It works very well and since I always carry both a laptop and iPad with me, I pretty much have the ability to always have dual monitors with me everywhere I go.
Laptop Cable Lock
I only carry the cable lock in my backpack and business bag because it takes too much room in my portable bag. Still, for students and travelers, having a lock is critical to prevent getting your laptop stolen when you need to run to take a bathroom break.
USB Cables (Multi connector)
I always carry a way to charge my stuff because you will always run out of power at the worse time (I actually think every time is the worse time!). Make sure you have a cable with multiple connectors on it so you can charge your phone, tablet, Bluetooth devices, and anything else you may want to carry with you.
Conclusion
You have a new laptop and you are ready to take it to school but before you do, make sure you have the best laptop accessories for students in your bag. This list will make sure you pack the right stuff and are ready to learn.
If you are out of school, this list will be just as valuable. People have different jobs and may need different stuff in their bags. For example, photographers may need extra storage and memory card readers and students may need microphones for recording professors in class.
Please let me know what you need that is not included on this list and I can add a separate section for profession related accessories to help out more people. If you like this article, please consider signing up for our email list and always please comment and let me know what you think.